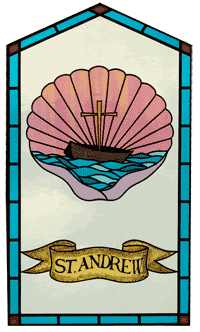 St Andrew's Methodist Church
Harlestone Road,
Duston,
Northampton,
NN5 6AB
Welcome to the St Andrew's Methodist Church website.
As a Methodist Church in the Duston area of Northampton, we offer to God our regular worship and other activities. We provide a place of Christian worship, fellowship and teaching for all age groups.
We offer a warm welcome to those who use our facilities for the furtherance of God's work. We recognise our responsibility to provide mutual support and encouragement to develop God's gifts within each of us.
If you are in the Duston area, you would be welcomed at any of our services. Details of the forthcoming services are here. If you have any comments on the site, any suggestions for new content, or you find some items that are not working correctly, please send an email to the webmaster:
This email address is being protected from spambots. You need JavaScript enabled to view it.